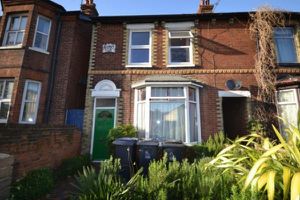 We left Saint Exupéry Airport at about 8 o'clock, after we recorded our luggage
and we got directly into the plane... this was a new experience for me ! Easy Jet company
was chosen for this flight. Once arrived at the airport of London-Gatwick, after an hour and a half, a minibus picked us to take us to the Canterbury College.
We visited the college before the parents of the host family came to collect us. Late in the afternoon the father arrived with his son Max. They welcomed us with pleasure and we left to their house. When we arrived we met the mother, Suzie, and her daughter, Sophie. Then we settled into our room which was at the entrance of the house.
The house was big enough for 4 persons, there was one floor and a garden. Two dogs kept the house. Suzie is a nurse and Darren is a plumber.
We celebrated Sophie's 15th birthday before our departure, and we offered her a
gift from London.
Dylan G.