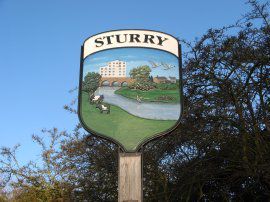 During my stay in Canterbury, I was in a typical British family who lived in Sturry, a little city located at 10 minutes by bus from the centre of Canterbury. They have two children : one girl aged fifteen who is at the Canterbury college, and one boy of eight years old who is in primary school in Canterbury. He practises football in a club also located in Canterbury.
The father worked in plumbing and the mother worked at the hospital.
We usually had dinner between 6:00 pm and 7:00 pm which is very early for us... We were not very hungry at that time, but we ate because there was no second service as at the school canteen !
The family was patient with us because we did not speak very good English, but we tried !
Jimmy P.